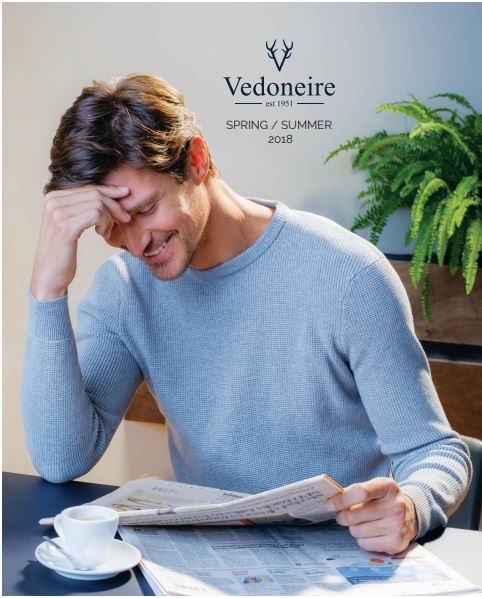 WE KNOW THAT WHAT YOU WEAR IS A CAREFULLY SELECTED REFLECTION OF WHO YOU ARE AND WHAT MATTERS TO YOU.
YOU KNOW THAT FIRST IMPRESSIONS LEAVE A LASTING IMPACT.
YOU'VE GOT A STRONG SENSE OF WHO YOU ARE AND WHAT SUITS YOU BEST.
YOU'RE SELF ASSURED AND INDEPENDENT IN YOUR CHOICES. YOU WANT TO BE ASSURED YOUR CHOICE OF CLOTHING BRAND NOT ONLY REFLECTS YOUR CHARACTER AND STYLE, BUT WILL LAST MORE THAN ONE SEASON.
AT VEDONEIRE, WE KNOW YOU DEMAND GREAT QUALITY, EXPERTLY DESIGNED CLOTHES THAT LOOK GREAT, FEEL COMFORTABLE AND ALLOW YOU TO GET ON WITH YOUR LIFE.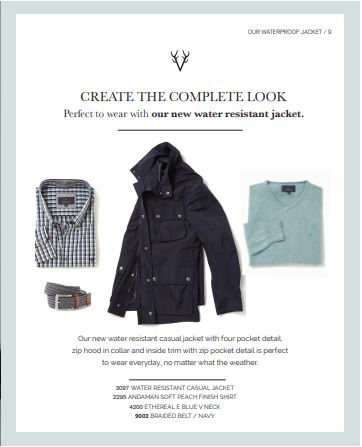 SPRING SUMMER 2018 MENSWEAR COLLECTION
Full collection launching soon.......
This collection is Vedoneire's strongest yet with stunning new garments in our Shirts, Knitwear, Jackets categories and much more. Uncompromising Quality and Perfect Fit, designed for you.
MENS SHIRTS
Our diverse collection of shirts have been created to infuse personality and colour into your every day style.
Inspired by our travels, we have expertly designed an extensive range of shirts in 100% cotton; both long and short sleeve, in a variety of finishes to seamlessly mix and match with our knitwear to enable you to enliven your look for spring / summer.

MENS KNITWEAR
Attention to detail is at the heart of everything we do.
Our expertly designed Men's Knitwear is finished with contemporary detailing.
Our knitwear is the hard-wearing layer you'll live in.
Crafted in 100% cotton, chose your perfect style from our range of knitwear, including v-necks, crew necks, half zips & slip overs.
MENS QUILTS, GILETS & JACKETS
Our collection of Gilets, Quilted Jackets & Wax Jackets are perfect for layering up and come in a diverse range of styles, perfect for any occasion.
MENS CLASSIC COTTON UNDERWEAR
Our iconic Cotton Underwear Collection is expertly designed with exceptionally soft interlock cotton for great comfort. These timeless classics include longer length vests for warmth, are free of side seams to ensure comfort and are finished with a binding detail on neck and arms.
Our briefs are designed with a comfortable fit and breath ability - letting you get on with your day.